OUR NEXT EXPERIENCE!
NUEVO BITES | December 3rd-8th Foodie Experience featuring top chefs and mixologists. Engage your sights and senses with some of the best bites and sips in the Q
BUY TICKETS
GOODS SHOP
Choose items from over 50 local makers, partners, and collaborators all in one place and create a box that is as one of a kind as YOU!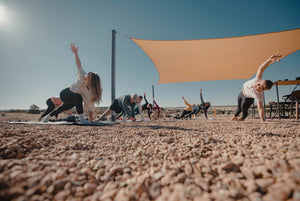 EXPERIENCES
There is always more than meets the eye, and New Nuevo is just that. We curate experiences for adventurers, explorers, travelers, and dreamers to experience life in New Mexico, reimagined.
CORPORATE GIFTING
Show your team some love! Work with our Magic Makers to dream up a custom gift box.