NOW OPEN FOR IN-STORE SHOPPING!
Come check out our new shop located in the heart of Old Town, we're now open for in-store shopping! Wanna order in advance for in-store pickup? Place your order online, and easily schedule a time to scoop up your goods from us!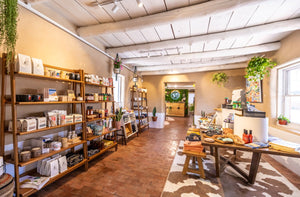 COME EXPLORE OUR SHOP
Hours
Sun - Tue: Closed
Wed - Sat: 11am to 5pm
Address
2043 S Plaza St NW
Albuquerque, NM 87104
+1 (505) 242-4009
MEET OUR POP-UP COLLABORATORS!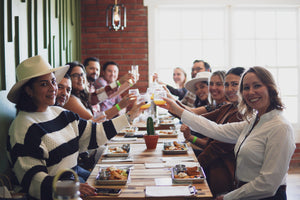 NEW NUEVO
Redefining traditional celebrations with thoughtfully curated goods featuring only New Mexican makers and artisans. Build a one-of-a-kind gift box that can be shipped across the country allowing recipients the chance to experience NM from anywhere.
Let's explore something new, let's spark a connection, let's celebrate the electric love of NM. Our experiences are composed of five NM's best-kept secrets - food, coffee, wine, spirits, and dessert. So, pull up a chair, take a taste, and join us on our next adventure!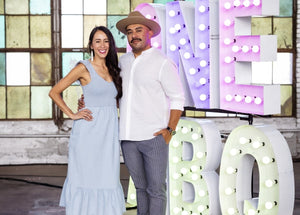 MEET THE MAGIC MAKERS
Arlene Armijo, Co-Owner
Community Collaborator, Adventurer, and Curator
Arlene was placed on this planet to serve others. Since day one Arlene's entrepreneurial heart has led her on many journeys – from starting her own medical sales business out of college to finding love and peace within the philanthropic and nonprofit sector. During her time in the nonprofit sector, Arlene strengthened her own definition of community - creating her own story on how she would always support the dreams of others. Not only is it Arlene's goal to create a space for all people to tell their story, but also to provide a dynamic platform for members to feel supported. 
When Arlene isn't creating your next best experience, facilitating a discussion, or planning a community gathering, you can find her running one of ABQ's beautiful trails with her husband Jesse, or hanging at home with their fur babies, Lilly & Winston.
It is a part of Arlene's journey and mission that all entrepreneurs and makers have the encouragement and support to fill in the blanks with their own experiences. She knows to have a healthy and strong life; we must feel safe to show up as our authentic selves and an unshackle support from community. We can't do one with the other. When you engage with Arlene and Nuevo, you will find balance, innovation, and a space to call your own. She knows that in order to grow, we must take risks and be vulnerable. And, when you sit down with Arlene, she will reassure you that the beauty in life is having the privilege to dream big and go after those dreams with others who believe in you. Arlene is the definition of redefining. She is Nuevo.
David Stroud, Co-Owner
Dreamer, Local Aficionado, and Curator
David is one-of-a-kind. He's fun, energetic, entrepreneurial, and philanthropic. Always wanting more for the beautiful city of Albuquerque, David has crafted and designed some of the  best events Albuquerque has ever seen - including ABQ Corks & Brews and Diner en Blanc.
Behind New Nuevos' creation and mission is David's love for Albuquerque's culture and community. David is all about sharing our story by showcasing Albuquerque, it's people and the small businesses that makeup the heart of the Q. When you book an experience with David & New Nuevo, you will not only be fostering our creative economy - you will be experiencing curated experiences, stimulating innovation, and witnessing inspiring artistic collaboration within our state. David is the definition of community. He is New Nuevo.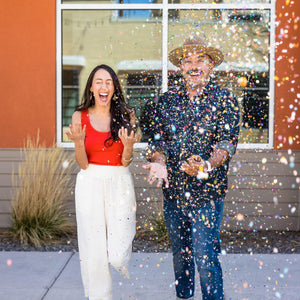 Contact